Dear readers:
When you are here, reading, whoever you are, whatever your age, I give my best wishes to you!
This summer in 2022, here comes the first turning point of my life. There are many words I want to say, but somehow the sayings defy description. As it's a letter beyond a decade, I decide to write three topics.
Back to Three Years Ago
When I first time start the blog, I was 12 and was innocent then. I who am devoid of knowledge have to accept the final compulsory education for the next three years —— junior high school.
Stepping into the threshold of my junior high school, I felt a nostalgic feeling. My primary school was next to the junior high school, thus, I could observe the whole primary school through the window on the 3rd floor.
Soon, I met my first teacher —— class adviser. She was a chubby woman who was around 30 to 40 years old and taught English. Fortunately, I was good at English then. I immediately wrote a letter to her, asking her to let me become an English subject representative. She perceived my arrogance and refused my request. I thought it was a pity and was unable to comprehend it then.
When I was in the class, chatting noisily, I noticed many utterances on the blackboard. The class adviser told me her former students left these as a greeting to us. Reading the blackboard, I felt a very indescribable atmosphere then —— it's a bit blue, but youthful and regretless, like listening to someone playfully telling his interesting story while listening to slow and nostalgic music.
New classmates were still chatting while I was relying on the wall in the back of the classroom, reading the blackboard. The tilted sun was shining in the class through the window. I met most of my teachers who accompanied me for the next three years on that unforgettable and enchanting afternoon.
During the Three Years
During the three years, I've kept many precious memories in the junior high school. I've also made many friends and experienced six examinations. Many of my classmates wanted to graduate as quick as possible. However, somehow I just don't want time to go fast. The time in junior high school is quite precious and irrecoverable, and I am unable to experience the time ever again.
Standing on the crossing of my life, I am looking back to the past three years.
In the three years, I've experienced being a host of the English Carnival, being a youthful teenager who likes the specific opposite sex, and competing with the students in my school. I've grown and comprehended the world and society more deeply. I've learned knowledge, how to deal with others, as well as many things I want to learn, such as Japanese, computer programming, and so on.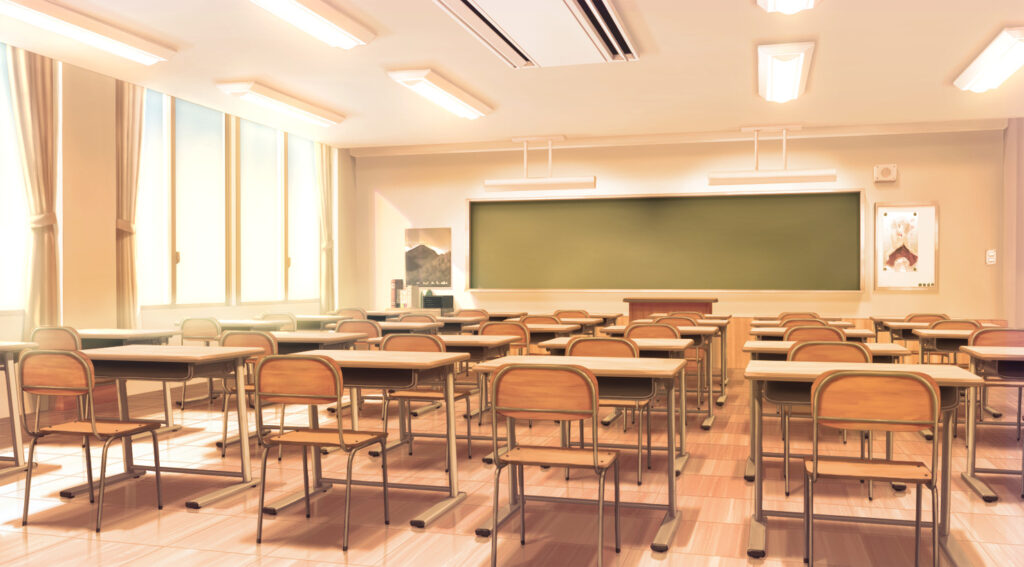 In my point of view, junior high school is a key stage in my life. It's a transition from a child to a teenager. As I am writing the letter, my English level is much improved too, and I treat English as a significant skill and hobby in my life. I've used English to communicate with foreigners for the very first time, as well as learn the things I like on the Internet.
Besides, I've found many disadvantages of myself. For instance, I am a bit lazy sometimes and I am inarticulate when I want to express my feelings.(and develop a love interest toward the opposite sex)
Three years are long but fast. I can have "three years" nearly thirty times, but these "three years" in junior high school are quite special. I can't forget them in my lifetime.
The Outlook to the Future
Looking forward to the future, there is too much uncertainty. I feel lost in time, like traveling through an endless jungle, and I need to create my own winding path despite thorns.
I dream that I will be a teacher in the future. However, when I want to take an outlook on the future, I find that there are many difficulties along the way.
Looking backward, there has been already a tiny and winding path behind me, and I've appreciated that I can see such beautiful sceneries along the way and go with so many fearless and friendly companions. I really want to say "thank you" to all of them.
There are still many thorns in front of me, I need to continue to learn, and I will experience more examinations in the future. There is no royal road to learning. I will still go on my own path with comrades.
As this letter is for me after a decade. I want to quote an ancient poem as the epilogue:
Heart is living in tomorrow
Present is dejected here
In a moment, passes sorrow
That which passes will be dear
Yours sincerely.
SheepChef
2022.6.19